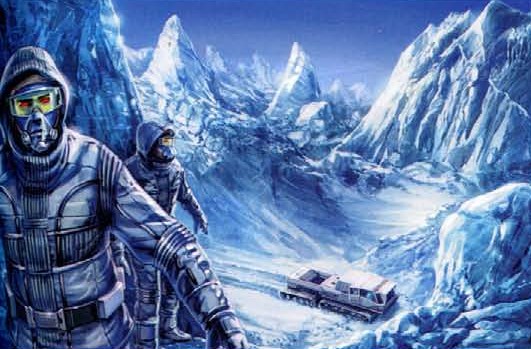 Cold.
Snow.
Wind.
Ice.
The elements above the city could kill a man, freeze them in seconds, without the proper gear. It was that thought which led to construction of Ac'siel, the largest underground city on Csilla, second in size only to the capitol Csaplar itself. The engineering of the city had been nothing short of genious, a testament of what the Chiss were capable of when they worked together, though relationships seemed very fragile
Fragility was something each ruling house was familir with. The system worked well when each house served as they were meant to, but history had been filled with examples of what happened when one house sought to change their station. Adoptions and arranged marriages became the way to curb the desire to fight amongst themselves for control. Duty replaced passion, and strategy now seemed more valuable than monetary wealth.
This was the world Mitth'rac'etarn was born into. The son of Ac'siel's govenor had learned all about the ways of the Chiss people at a verry young age. From the moment he could read, Thrace was indoctirnated in the way of the fragile system, and how the city which existed below the surface played a vital role. Thrace was raised to know he would have to fill a mandatory term of service in the military. It was always an honor to serve with the CEDF. Thrace was preparing himself for orders when the chime to the main entrance of the home rang.